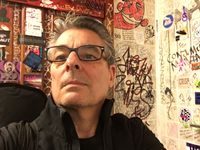 Guitarist-Vocalist  Performing an eclectic variety of Folk, Jazz , Blues, R&B and Country for a diverse musical blend.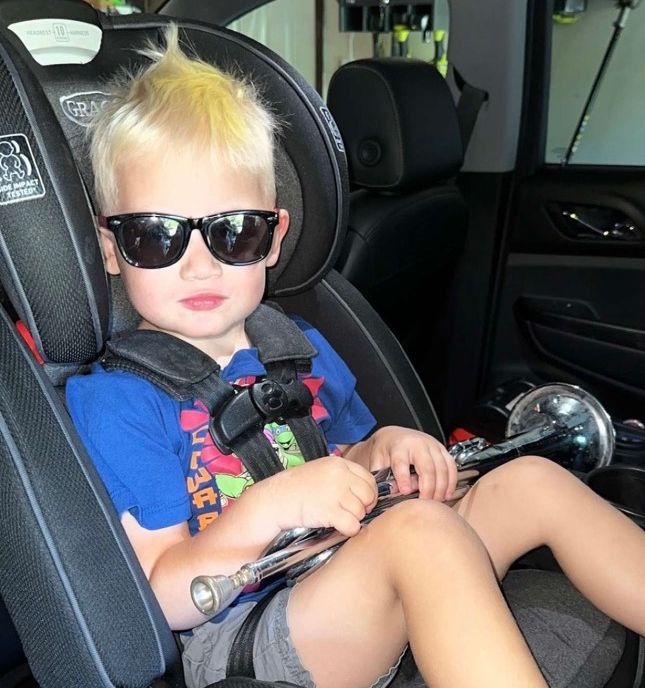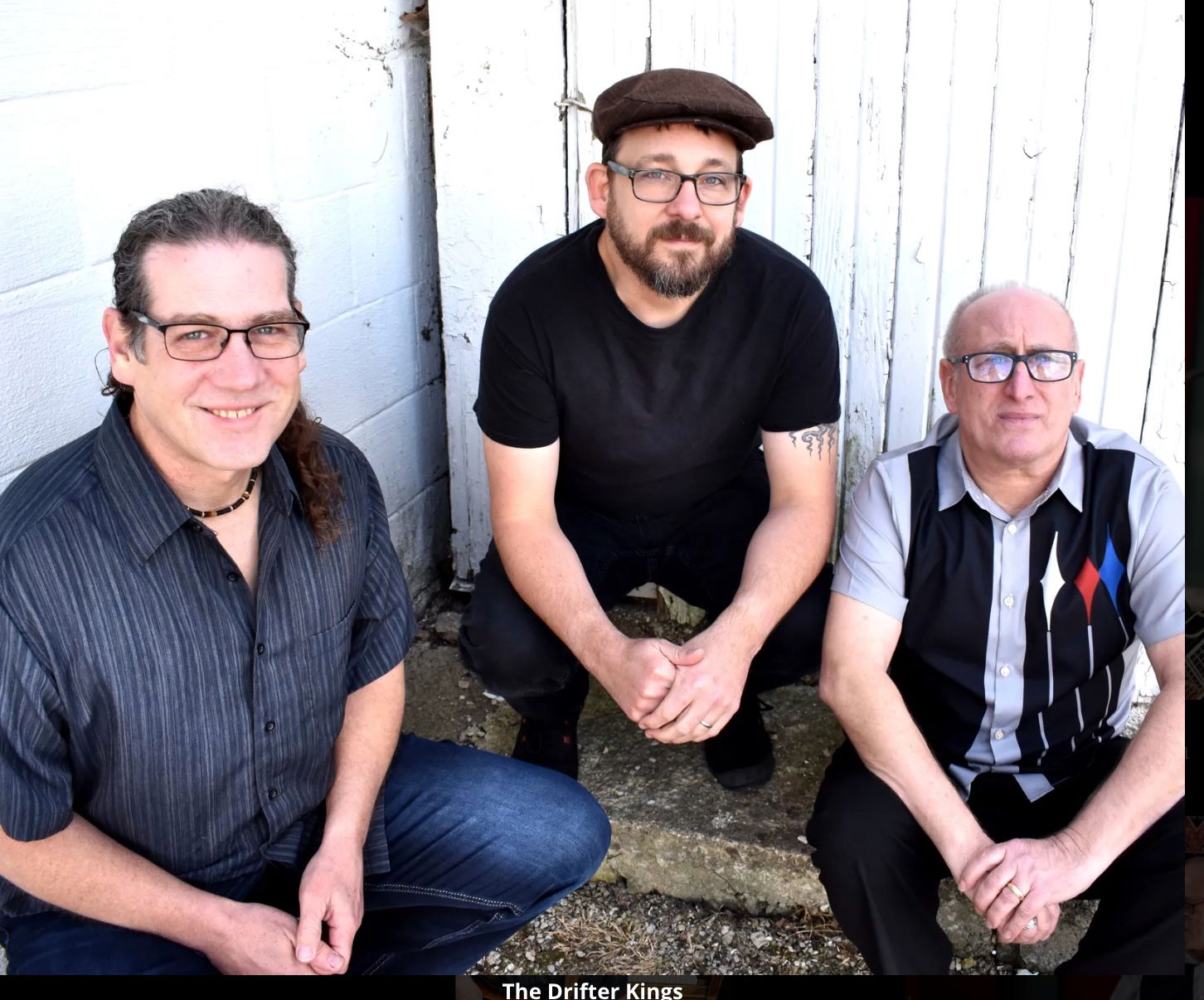 The Drifter Kings are a blues, Americana, roots band. They have been around in different iterations for years. In May they released their new CD "Devil in My Kitchen. Not bound by the usual "Pop" sounds the band originated and perpetuated by Drummer Doug Oscard now has Tony Harp on Bass and vocals and John Simon on Guitar and vocals. Drum and percussion driven "The Drifter Kings bring some rather interesting sounds to their tunes. https://thedrifterkings.com/home  Certainly not the SOS…. If you get a chance Check them out…
The saga of the long awaited Mac M2. is ongoing so is the Mac. All in all the new Mac Studio is working well enough and a few new plug ins make things fun. I stayed with ProTools mostly because it is too much extra work  and $ to switch. 
It feels like summer is winding down 
To all the (non mega Studio) recording technicians out there. Give me your take on which DAW Software you are using and why. I have used Cakewalk, Logic, Audition, Studio One , Steinberg , Cubase, Audacity no Garage Band doesn't even make the list. I now use ProTools which is sometimes like a money sponge. In looking for a new Computer I have all but decided on Mac's new Studio. I also took another look at Logic as my Pro Tools 22 is not what I had hoped. I some how feel that they string you along with the plus!  
         I think I need to add a page dedicated to equipment…
Picks! Picks Picks!
One night a good friend Freddy and yes Freddy is now dead but when he was here he was, as Redd Foxx would say, "A Caution". Anyway we went to check out Odetta and BB King doing a benefit show for the then "NYC Mayor.  Odetta opened, she was always on.
BB and the band were definitely in the pocket. The Top of The Gate had long table seating. After the show I was sitting in an empty room. Just as the bouncer came by to let me know it was time to leave, Freddy comes out from behind the stage curtain saying, come back here. I followed  behind the curtain into the dressing room not knowing what to expect. Freddy was hanging out with BB who said bring your friend on back. Even better than a sitting at the edge of the stage watching BB King : Hanging out with my buddy BB and his "Driver". A tub full of cold beers and some lively conversation.                        
  So what does this have to do with picks? 
As the man himself put it: "I got tired of loosing picks in the dark clubs so I went with something that stood out". There are countless varieties of picks. The 346 type which are bigger and a rounded triangle shape are sometimes a bit easier tot hold, I use the thin ones for folk strumming I can turn it when one end breaks. But variety is the spice of life! So indulge…  There seems to e picks all over this place until I want to use one.
Lots of folks back then would say BB King is not a real blues artist he is a sell out. Talking with BB for an hour in a laid back setting showed me what a really great down to earth person and superstar he was. There are many fancier players these days but to me BB is still King. 
Rich Cocco would wind strings for me in his Hackensack shop over cocktails, (after hours of course). It helps to be playing in a club right next to a guitar string company. He would say I wind your strings a little tighter so they last longer. Whether it worked or not I always felt special knowing that someone with so much skill thought I was worth the extra effort. It felt good to be treated like a celebrity which of course I was not. Those strings really did sound nice. It's been years since I've been to Hackensack and Rich has been gone for a while although Cocco strings are still in business.
As a side note I believe Rich's Son and Grand daughter are President and Vice President at LaBella Strings which has been around long before they came to the U.S. from Italy in the early 20th century. They also take pride in their strings.
For years I have used Martin, Elixir, DR, Dunlop, D'Addarrio for my acoustic guitars.  Slinky, GHS (which I like but eat up my frets), D'Addarrio, Ernie Ball,Fender and Cocco Guitar and even Black Diamond Strings on my electrics. All good strings in different ways. But this encounter with D'Addarrio Strings has made me think about how much customer service means in an age where it is impossible to talk to a tech for an issue with their product. Purchase them direct, they are good strings. 
Using the RME UFX is a pleasure as it has, along with a natural sound, so many options Plug in Alliance has a plethora of useful Plug-in options. Together mixing is so much more fun and considerably easier.
I'm still recording.  
If you need a guitar player text or call.
Let me know whats happening in your world ! .... Keep in touch.
A favorites or useful site or links page is still in the works.  
Want to to record -->  847-691-2260 text or call--> schedule some time!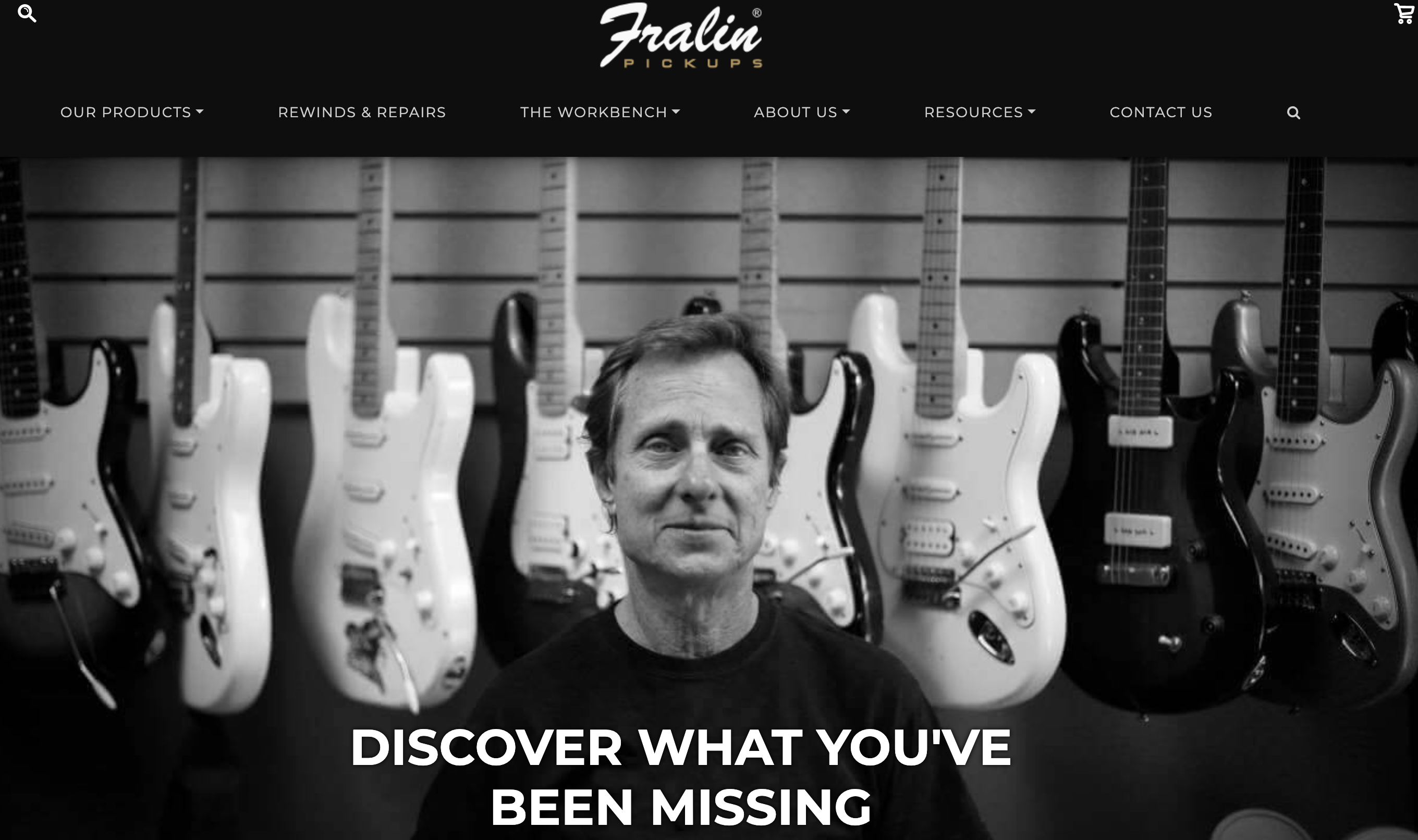 Lindy Fralin Pickups
I have Fralin pickups on Strats, Telecasters and Gibsons. Fralin has also restored  a vintage late 30's Charlie Christian and both pickups on a 56 Tele, which fell apart due to age. All restored to their original sound and look. If your pickups aren't getting that sound that takes you over the top, If you want to take your guitar to another level or are looking for wiring diagrams, ideas for your project of main ax or to replace or restore a pickup check him out. Along with many friends including Bob DeVos who is a particular and notably good Jazz Player, https://www.bobdevosjazzguitar.com         I have been using these pickups for years. Give them a try.
Update on the Fralin super low profile DeArmond type jazz pickup on a late 30's Epiphone Triumph (restored by Doyle in the 80's) : In moving the pickup around I found that the sound is noticeably different and quite-useable. I can't get over how big this guitar sounds. I have tried it through tube amps : Vibrolux Reverb, Bassman, Peavey Classic 30, Yamaha 30, Vintage Sound, etc...solid state Peavey and Fender amps and with a Baggs Para acoustic eq direct through the PA. It just sounds so full and clear. The bottom end sounds like a baby grand and the top end has that woody vintage sound. Of all the Jazz pickups I have tried this Pickup gives me the most recognizably 40s 50s Jazz sound. Personally I think this pickup is a Gem.
Tom Doyle has been around for many years working in the background with many artists all of us have listened to. 
In the years that I played six nights a week on the same old guitar I never thought about if it would work or not. 
Back in those days we only brought one guitar to a gig(most of us only owned one guitar).
Thanks to Tom: decades of six nights a week, five sets a night plus daytime sessions and the usual tossing my guitar case in the trunk, back of a truck, checking it at the airport. I never had a humidifier, dehumidifier and rarely had a problem. I always got my guitar back from the shop better than new. 
Tom Doyle was Les's guitar builder, sound-man, engineer and confidant for almost fifty years.
Les Paul would spend many hours in Tom's shop in Dumont and Washington Township working on and playing new designs and prototypes or sometimes other peoples guitars. Guitars from Django Reinhardt's Maccaferri to guitars played by artists such as  George Benson, Bob  DeVos, Tommy Emanual, Sting, Bucky Pizzarelli, Al Caiola, Al Dimeola, Tony Mottola, Jimmy Page Steve Miller, Eddie Van Halen, Jeff Beck and hundreds of other artists and guitars passed through his shop. 
When Les passed he left his most personal items to Tom. Above is one of the guitars passed down to Tom.
I spent many hours in Tom Doyles shops over the years and still play the Gold Top 1969 Les Paul, 1934 Epiphone Triumph, 1956 Telecaster and my acoustic which on which he installed the low impedance pickup he designed. For more information on Tom and his products go to http://tomdoyleguitars.com/ .
All of his work and products including his new line of Hum-bucking pickups are top notch..